National Cement Company's
Electric generation Plant by Using coal
The National Cement Company is the first in Yemen to use coal in the production of electric energy and apply clean technology.
Brief Electric Power Plant
The plant has two boilers and one electric generator. The capacity of each boiler to produce steam is 72 tons / hour. The plant banks on a very accurate and up-to-date technology to decrease environmental effects and damage. Equipped with excellent steam production units, it is able to operate in an efficient and cost-effective manner. It operates in accordance with the specifications and environmental standards set by the World Bank.
Production Capacity :

28 MW.

Manufacturer :

Thermax Inc.

Environmental Impact Assessment Study Implemented by :

Al Kharraz Office for Environmental Studies.

Environmental Impact Assessment Study Evaluated and Approved by :

Office of the Environmental Protection Agency - Aden.

Used Technology :

Electric Power Generation Technology by Using Clean Coal

Environmental specifications and Standards Governing Plant's Design as Per :

World Bank Standards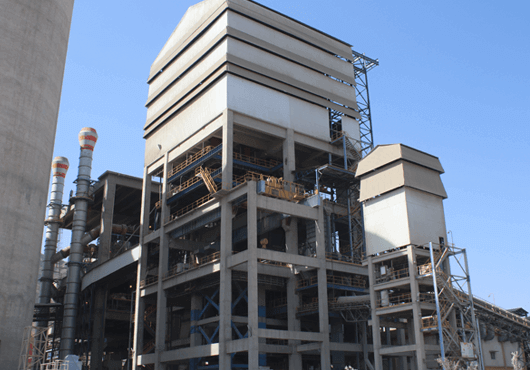 Techniques and methods used to Address and Treat Environmental Impacts and Damages
Each boiler has its own devices geared for getting rid of dust and gases in it. There are also monitoring devices to ensure that these devices are efficiently and effectively operating and functioning in accordance with international standards; these devices include the followings:
Electrostatic Precipitators: Each boiler has an ESP which is composed of four chambers. The ousted air passes through the four chambers; each of which has a number of plates and an electric power adapter.
Dirty flue air is charged with a negative voltage; this results in the ionization of its atoms which are attracted to plates inside the chamber.
The plates are then shaken or hammered by using special hammering system in order to transfer the materials into tanks located under each of the precipitator chamber.
Dust is then collected via pipes to be stored in tanks and then used in the manufacturing of cement.
The dirty air moves from one chamber to another. In each chamber, the air loses some dust. When reaching the fourth chamber, the air is dustless and clean and therefore is released through the smokestacks.